Restaurant El Quetzal
Every dish we prepare at Trogón's El Quetzal Restaurant, is intended to support health and balance, where the nutritional value is a must, but also the color, flavor and texture of every dish to offer maximum satisfaction.
Our hydroponic farm produces: lettuce, spinach, leeks, chives, chard, parsley, thyme, rosemary, sage, oregano, celery, arugula, and coriander. It allows us to offer you fresh ingredients in all our meals. Trout is grown in our trout ponds. Preserved fruit and marmalades are made from local products rarely found in other parts of the country: Tomate de palo (tree tomato or Tamarillo), papaya chilena (Chilean papaya), uchuva (golden Berry), figs, blackberries and peaches are bought from our neighbors and processed here. Our local purveyors also provide us with fresh cheese and sweet honey. And don't forget to try our home back fluffy bread. Our Costa Rican kitchen artisans lovingly produce our dishes.
All the other produce we buy from purveyors in San José, is inspected for quality and freshness to offer you a dish created with love and care.
Our menu is small, but rich in freshness, care and flavor. We are working hard to be able to offer more and more each day meals served at your table from our menu, but depending on occupancy, where still offering buffet style meals when needed.
If vegetarian, vegan or gluten intolerant, please let us know in advance and we will do our best to accommodate.
Private dinner for two: Specially prepared environment for two people, with floral and candle decorations. Takes place in the "lounge" next to the restaurant.
$ 50 USD per person.
Picnic: A different and fun way to have lunch, with a pre-established menu and service in the Trogon Lodge's gardens, with its corresponding basket.
$ 35 USD per person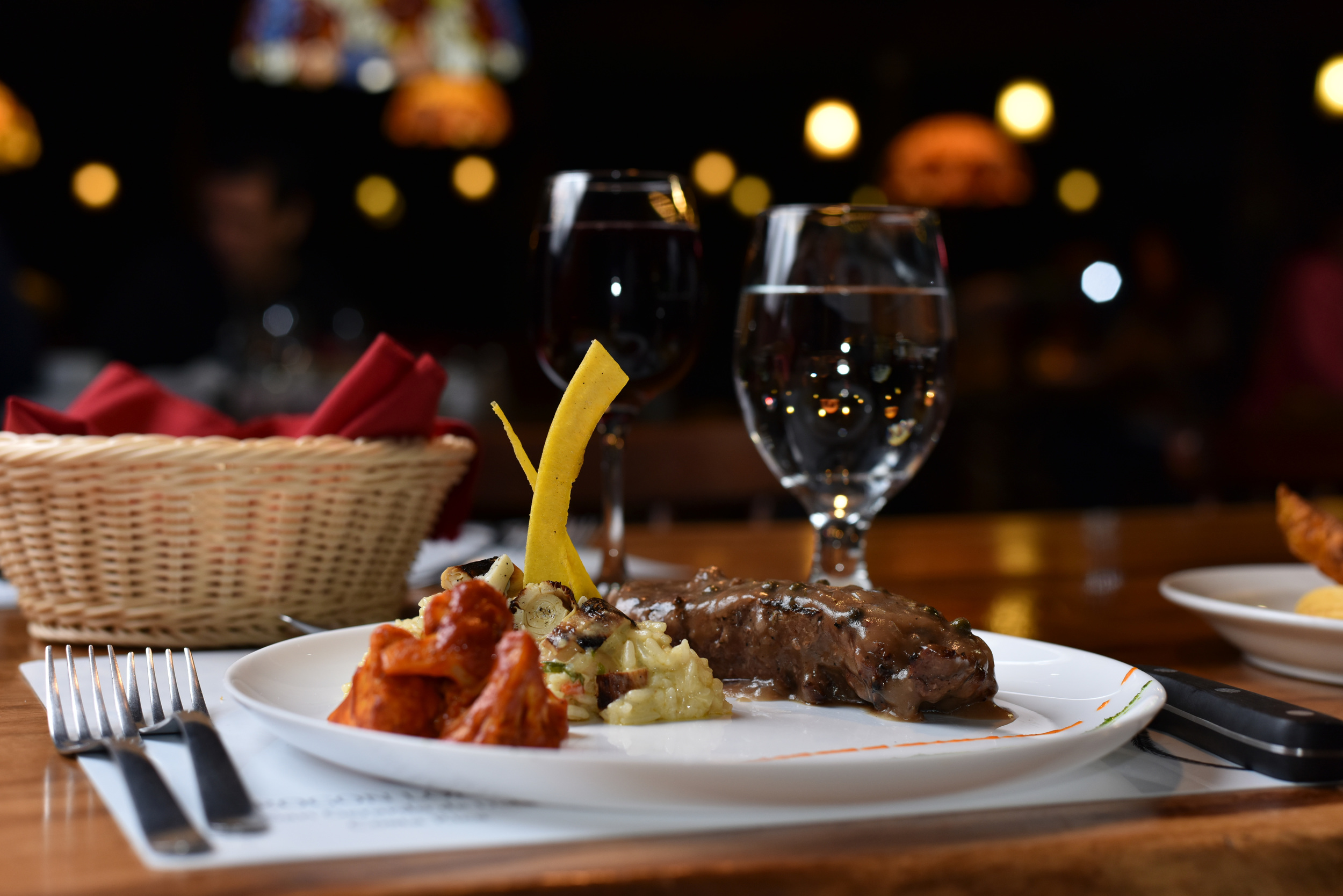 Restaurant schedule:
Breakfast: 7:00 am - 9:00 am
Lunch: 12:30 pm - 2:00 pm
Dinner: 7:00 pm - 8:30 pm